The  art space Spring 9 was born, in June 2018, with the intention of being the reference gallery for sculptors and sculpture collectors in Spain. Given the lack of a space dedicated exclusively to this art in our country, Marian Rodríguez, gallery director, Pablo Redondo, architect and sculptor, and Juan Ramón Martín, sculptor and art curator, decided to provide the city of Madrid with a particular space with unique characteristics aimed to present the sculptural works.
Located in the heart of the most creative and popular neighborhood , Lavapiés, a building from the early 20th century to settle. We invite you to visit the space of Calle Primavera, number 9, right on the first floor, then put yourself in an authentic Madrid corral and enjoy our exhibitions.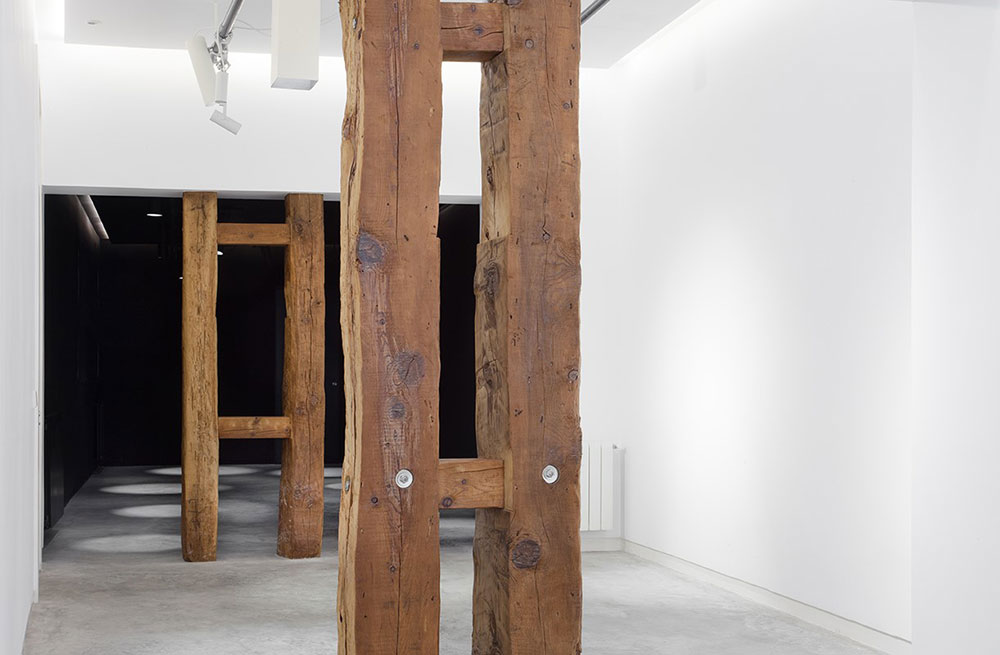 We have prepared a different space, where black and white play in harmony, the artists and the visitors. Likewise, we designed special illumination to emphasize in each case the dominant features of the works. The architectural resources of the old construction give this gallery its own character.
We are proud to prensent the exhibitions that have taken place in our gallery, starting with "Geometric Abstraction—Logical vs. Analog: thought engine", in which sixteen sculptors from the MTG collective (Minimum Large Size): Pablo Redondo, Marvin Liberman, Juan Ramón Martín, Diego Canogar, Czili, Eloy Tolosa, Raquel Fernández Santos, José Luis Menéndez, Leticia Reyero, Nacho López, María Mallo, Pedro Berrón, Verónica Mar, David González Grande, José Luis Romero and Zvonimir Kremenić, carry the motto of geometric abstraction.
"The beauty offered", an exhibition invovles the visitor with the impeccable execution of Coderch and Malavia, César Orrico, Ernesto Amadeo Schlieper and José Manuel Belmonte of their works, and the beauty they represented.
Our latest exhibition *(2018)pays tribute to the marvellous, Pepe Cruz Novillo. We present the sculptural work of this great creator, in the exhibition "Cruz Novillo, Sculptor" .They are sculptures of time, space, light, sound, bronze, aluminum, wood and paper..
Our commitment to art continues, and our doors are open to all of you.