"I would like to be a sculptor and I didn't care about working with fabrics or stones"
Madame Grés
This October we are very proud to open the doors of our gallery to "The Jewel of Sculpture",an exhibition inspired by Madame Grés and her passion for sculpture, we will open on October 16 from 6:00 p.m. to 9:00 p.m.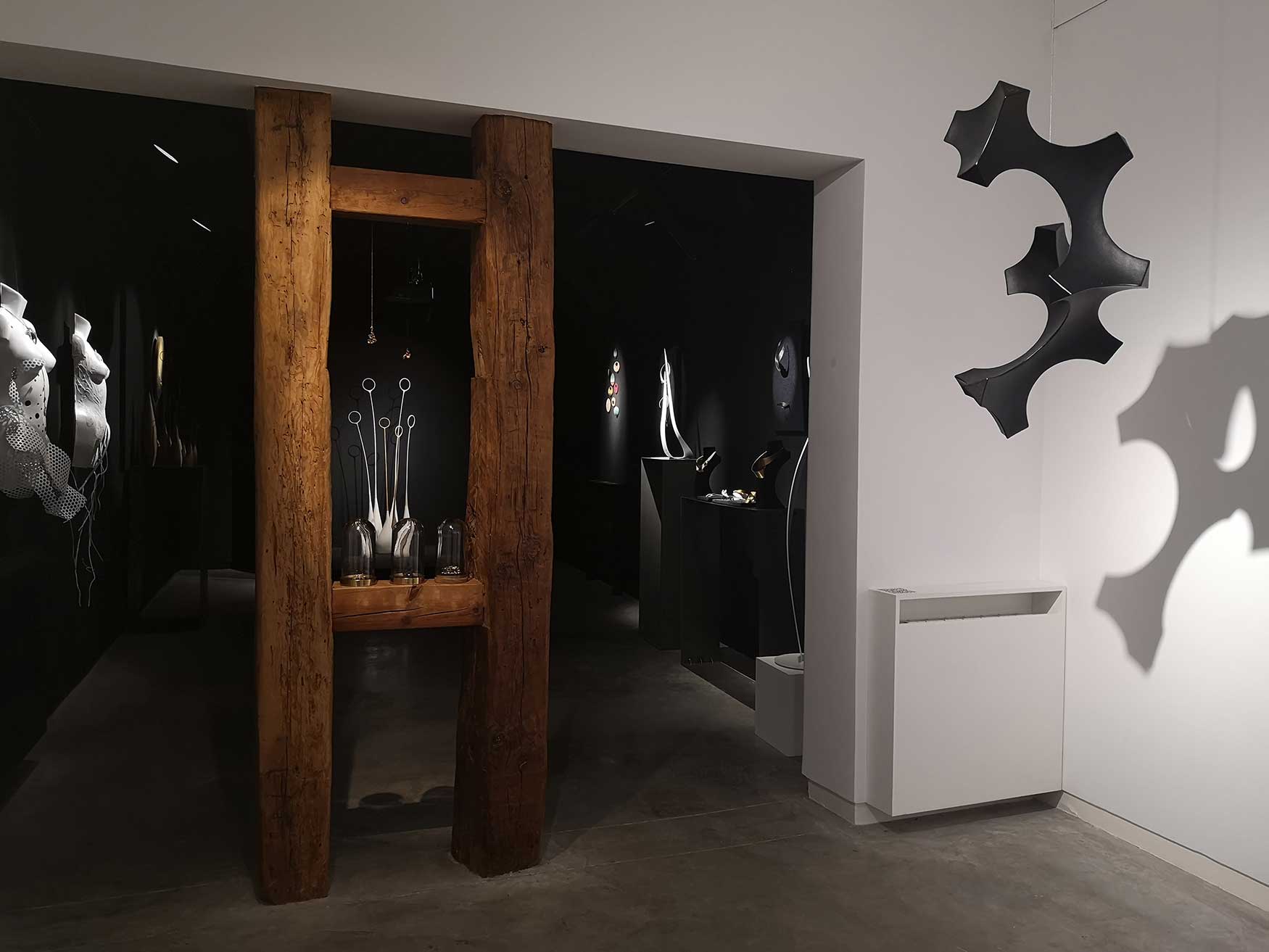 Madame Grés did not know sewing, nor did she ever show interest in learning. Her approach to fashion had a oure and innocent character of which a lot is unknown. Involved by antiquity, Madame Grés took up the Greek aesthetic, and with it she marked a milestone. In addition, she dedicated her signature and her efforts to achieve perfection through the purity of lines.
So we pay tribute to her and for the first time, in Spring 9, we launch to present the magnificent jewels of the sculptors Diego Canogar, Pablo Redondo Díez = Odnoder, Czili, Miguel Bañuls y Verónica Mar that turn their background as sculptors into unique pieces of jewelry.
Diego Canogar bases on structural forms such as squares, triangles or spheres, and seeks to create generally abstract pieces that allude to nature. It focuses on those examples of plants or algae, rocks and their fractures or the structure of bubbles.
Pablo Redondo Díez = Odnoder, follows a creative process based on the exchange that occurs between inspiration and the nature of the material. Each wood is different, and wants to communicate something different, and it is through the interaction with the artist that could show us the mystery of its interior and the final form. About the jewelry he has the support by the works of the brilliant artist María Luisa de Mendoza, the gainer of several awards and known for painting the city view from a unique and poetic perspective. Specialized in sculpture, she had to abandon this profession due to a back injury, and therefore, now dedicates herself to painting.
Czili, cultural manager of several international projects between Taiwan and Spain, she seeks in her work about her need to learn, know, create, also takes the form of "games". Thinking of them in a free way and express that exists in her mind. At the same time, accompanies conscious acts of commitment with the multicultural world she lives in.
Miguel Bañuls , apart from sculpture, teaching and restoration, he is also dedicated to creative jewelery. Interested in industrial and mechanistic processes, he flirts with the surrealist tradition in his work. Try to express himself with the minimum of resources, looking for lightness, joy and, above all, expressive freedom in the results. He began to discover goldsmithing, jewelry or accessories and his taste for making objects for that fantastic scene, which means the human body. And he tries to find out if they can be achieved with 100% of what is considered true, without betraying himself as a sculptor.
Verónica Mar makes her sculptures like a spiral: they move upwards, suggesting both physical and mental growth and ideas of purity and asceticism through a minimal objective presence. Interaction with the viewer is important as she becomes part of the sculpture and engages in a challenging introspective dialogue in which she can recognize herself.
The exhibition will be at Spring 9 until December 22 with the following opening hours:
Tuesday to Friday from 6:00 p.m.to 8:00 p.m.
Saturday from 12h00 to 14h00.
Or by making an appointment by calling 609 169 787 and taking adequate hygiene precautions.
The Spring 9 Gallery (P9), directed by Marian Rodríguez, specializes in sculpture exhibitions. It is located on Calle Primavera 9, in Lavapiés.