Geometric Abstraction
Sculpture. Logical vs Analog: thought engine
From June 1 to July 1, 2018
Curator: Juan Ramón Martín & Zvonimir Kremenić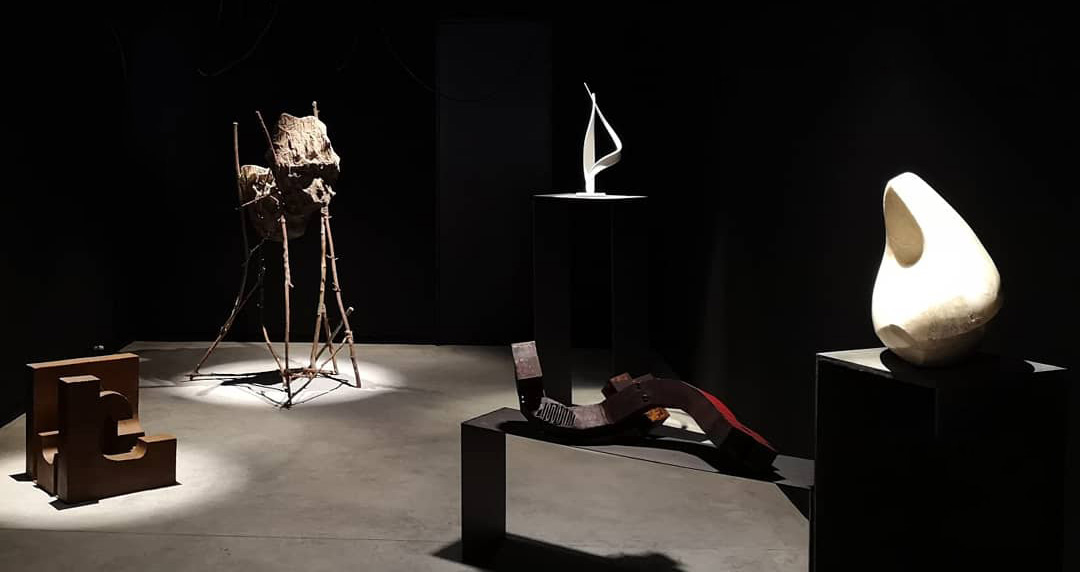 The Spring 9 opens its doors in Madrid with a sculpture exhibition in which it presents various pieces that are expressed in the language of geometric abstraction.
It is directed by Marian Rodriguez Esteban. She begins with great enthusiasm showing her passion for contemporary art, and takes on the challenge of bringing sculpture closer to collecting, advising on this artistic expression. To this end, it has interesting emerging and long-term values.
The Spring 9 is the only gallery in Madrid specialized in sculpture. Its bimonthly program will present in each edition a selection, under clear and defined criteria, of national and international plastic works for the general public in Madrid. On each occasion, as a complementary element to plastic art and enriching culture, concerts, conferences and presentations will be held.
The sculpture, Logical vs Analogical: thought engine
As if it were well-argued reasons, a set of sculptural pieces installed in an absolutely pure space, whisper directly to the imagination, through analogy. They do it with silent words, but with infinite meanings. The sculpture faces the viewer and acts as an artifact that presents certain similarities, which make thought sprout automatically. The titles with which the authors name their pieces put accents on the meanings, similarities or evocations that, necessarily, emanate from the works: Earth, gravity, Sierra del Guadarrama, seed, circle, light and space …
Straight line with a vocation for order
Hugging circumferences
Soft planes that invite to be touched
Ravines like saw silhouettes
Materials in equilibrium, gravid, heavy
Black and white, rust and glitter, some color
Precision, intimate settings
Frozen energy, frozen in time: Sculpture waiting
Iron, alabaster, wood, aluminum, marble
silent words made for contemplation and affection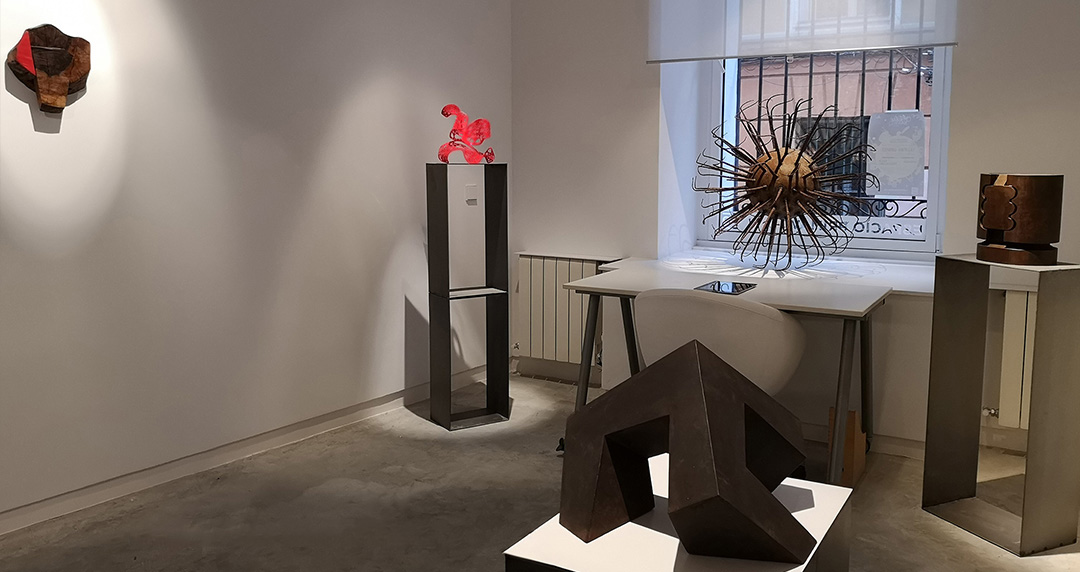 16 sculptors from the collective MTG (Minimum Large Size) have been selected. Due to their shape and background, use and express themselves in geometric abstraction.
Pablo Redondo, Marvin Liberman, Juan Ramón Martín, Diego Canogar, Czili, Eloy Tolosa, Raquel Fernández Santos, José Luis Menéndez, Leticia Reyero, Nacho López, María Mallo, Pedro Berrón, Verónica Mar, David González Grande, José Luis Romero y Zvonimir Kremenić.